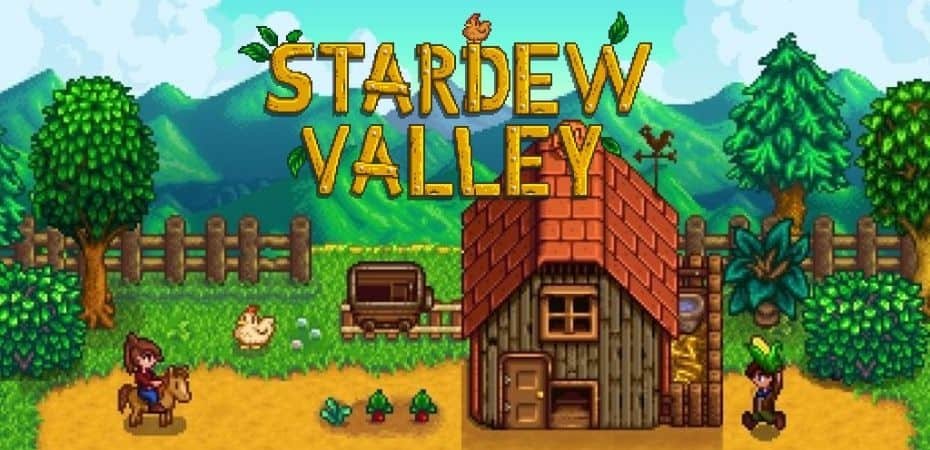 No one could ever imagine that a small indie game like Stardew valley would become a massive hit worldwide. Not to mention that this game was developed by just one person.
Becoming one of the highest-grossing selling titles upon the release in 2016, this game offers a simple but very entertaining and laid-back experience to the players. Its success talks for itself for sure.
If you are interested in purchasing this game, you can buy it on different platforms. It features a multiplayer mode so you can queue up with your friends, but before you buy this game, there is one thing that you should consider.
The availability of crossplay for Stardew Valley. If you own a PC and your friends are playing this game on some other device, you should be able to play with them.
So in this article, I am going to answer this question. Is Stardew Valley Cross Platform? And on what platforms is it available to purchase?
Is Stardew Valley Cross Platform?
I've got good news and bad news. The good news is that this game is available on nearly every console for purchase. PC, Xbox, Playstation, Nintendo Switch, mobile (android and IOS).
And the bad news is, there is no crossplay support available for players. If you want to play multiplayer with friends, you can queue up with them on the same platform.
Multiplayer modes get frequent updates throughout since it releases, even though the multiplayer mode wasn't something that was launched with the game at the beginning.
So, for now, I can only say that crossplay is missing from this cute cozy adventure game, and if you want to have some kind of multiplayer experience, you should be on the same platform as other players to interact with them in-game.
The only way people can crossplay in this game is on PC. you can either purchase this game from the GOG website or the Steam client. Players from both platforms can crossplay with each other in-game. For other consoles, there is no news, unfortunately
Will Stardew Valley Ever Get Crossplay?
As I have mentioned above, Stardew Valley was the passion project of one person that grew up to be a massive success, the one even the developer didn't even dream of.
So being a single-person project, the crossplay seems highly unlikely as it requires a tremendous amount of development and resources that is unfair to expect from one person.
This issue was addressed by the developer ConceredApe on Twitter in 2018. As he quotes, "Unfortunately, there will not be crossplay. The technical barriers are very high. It's still something I want to add, and I promise to look into it more closely."
He didn't deny, but rather he explained the technical issues that he is facing in conjoining game servers throughout different platforms. Maybe there is a crossplay update waiting for us in the future. Maybe there is a light at the end of the tunnel; who knows?
Is Stardew Valley coming To PlayStation 5?
Stardew Valley is not available for download on Playstation as of writing this article now. And there is no news currently in favor of the Playstation 5 release.
However, if you are a console player that's been playing this game on Playstation 4, you can play your Playstation 4 copy on your PlayStation 5.
It is easily transferable to newer gen consoles, and with more advanced specs, you can have faster load times and a smoother gameplay experience.
There will be some features missing that are exclusive to Playstation 4 version, but other than that, this game is playable on Playstation 5, given that you own a previously purchased copy of this on Playstation 4.
How To Invite Friends To Join A Single Player World In Stardew Valley?
If you have played other multiplayer games, there is an option in your lobby to add friends that are available online at that moment. In Stardew Valley, things are different around here. There is an interactive and unique way to add friends to your single-player world.
You can invite up to 3 friends in your lobby, and to invite them, you need to set up Cabins for each of your friends. It's not that hard, don't worry, you can purchase Cabins from your town's local favorite carpenter Robin who charges 100 gold and 10 stones per cabin.
Once the cabins are built, save the game, return to the main menu and start hosting co-op world from the save file. Once you are in that world, invite your friends into your cabins.
You can set your world to friends only and invite-only whichever suits you. Setting the world on invite-only will require you to invite your friends.
Go to the game settings, and in multiplayer, find friends you want to play with. Click on their names and select the invite friend button to give them access to your world. Once they are in, you can start farming and enjoy the game with your friends.
Final Verdict:
No one would believe me if I told them that this cute, fun, cozy, adventurous game swept the world when it was released back in 2016 but here we are, with millions of players still logging on various platforms to play this game daily.
It's a shame that there is still crossplay missing which I completely understand that there are some technical limitations preventing this from happening. But nevertheless, that doesn't diminish the fun experience of this game in any way.
I still play this game occasionally whenever I get free time. This game never fails to bring me joy, and I can only hope that this game gets its deserved crossplay update in the future. Fingers crossed, let's hope for the best.
Recommended guides:
FAQ (Frequently Asked Questions)