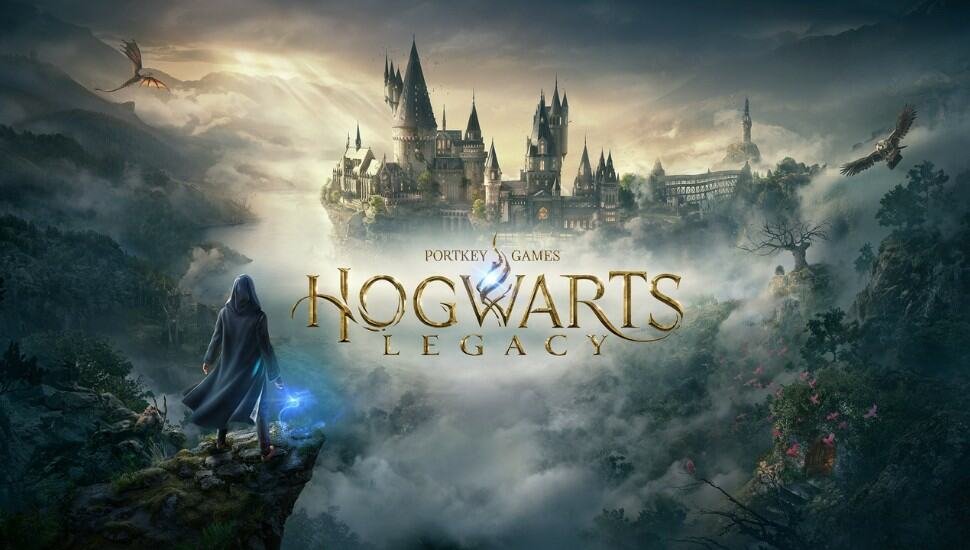 Hogwarts Legacy; is one of the most highly anticipated and awaited games of 2022. But, the game is nowhere near its release this year; instead, it will come out on 10th February 2023.
The game has been delayed for the past two years, and hopefully won't be delayed anymore! Because the pre-orders are opened, and once that happens, the game isn't delayed anymore.
From what we know, the game will be full of unique magical experiences that will be the epitome of the wizarding world. Hogwarts Legacy is built on HD visuals, graphics, and gameplay that is difficult to let go of.
This open-world RPG game is set years before the Harry Potter world (in 1800), and because it is set in such early years; you will be able to experience the fantasy world in the most amazing way.
As you will start as a student of Hogwarts school, you will get many opportunities to immerse yourself in incredible adventures, like interacting with ghosts, exploring the forbidden forest, attending classes, socializing, and visiting Hogsmeade village.
The game will be full of fun things, and honestly, I can't wait for its release. Fights, puzzles, and combats are going to be an active part of the game, and for that, you will have a lot of spells (some new and some old spells from books and movies) you can enjoy casting and conjuring.
However, the most exciting thing will be that your character will be able to cast 'Ancient magic .' This branch of magic was forgotten in Harry Potter's time because of its relevance to the world.
The game will begin with an unknown 5th-year student whose everything will be decided by the player; from name to house, you will be the master of your character. And unlike Harry Potter, your best friends are going to be from different houses;
Poppy Sweeting: a kind-hearted child from Hufflepuff who loves magical beasts
Natsai Onai: a just and brave Gryffindor
Sabastian Sallow: a rule-breaking and sly Slytherin.
Along with your friends, you will also fight Ranrok, who is a goblin that destroys wizards with his ancient magic.
The game seems absolutely delightful, doesn't it? Well, to play it once it releases, you will need to ensure that your PC checks all the game's system requirements. Because without those requirements you won't be able to enjoy it.
But you don't need to worry because the game's system requirements are not complex ones, and we will also tell you about which system requirements you should get for playing Hogwarts Legacy.
Hogwarts Legacy Minimum System Requirements
The minimum requirements are called minimum for a reason because they are the least requirements that you should fulfill to make your game run without any headaches on your PC.
However, these requirements won't make Hogwarts Legacy work smoothly, but they will make it run.
OS: Windows 10 64-bit / Windows 11 64-bit
Minimum Video Memory: 4GB
GPU: NVIDIA GeForce GTX 1070 or AMD RX Vega 56
CPU: Intel Core i5-8400 OR AMD Ryzen 5 2600 CPU
RAM: 8GB
Free Storage: 85 GB
Pixel Shader: 5.1
Vertex Shader: 5.1
You need these minimum requirements on your PC to run the game smoothly. So, before the game releases, you still have time to upgrade your system according to these requirements (if you want to do the bare minimum for playing the game).
Hogwarts Legacy Recommended System Requirement
You already know that a game's recommended requirements are set specifically according to the developer. And if you want to enjoy the game to its fullest, then I suggest you ensure that your system fulfills these requirements.
Hogwarts Legacy is one of the games that you can enjoy to its full potential only when the game is running smoothly and providing you with the best gaming experience.
OS: Windows 10 64-bit / Windows 11 64-bit
Minimum Video Memory: 8GB
GPU: NVIDIA GeForce 1080 Ti or AMD RX 5700 XT Video Card
CPU: Intel Core i7-8700 OR AMD Ryzen 5 3600
RAM: 16 GB
Free Storage: 85 GB
Pixel Shader: 5.1
Vertex Shader: 5.1
Once your PC checks all the boxes of 'recommended requirements,' then you will have a gaming experience that will be nothing short of amazing. You still have time before the game releases; try getting your system ready.
Related articles:
Final Verdict:
You will be able to play Hogwarts Legacy on Xbox Series S, PlayStation 4, Xbox Series X, Nintendo Switch, PC, and PlayStation 5.
As the release date of the game nears, our excitement is growing. Because hopefully, we will be getting the immersive Harry Potter-related RPG game that we have always wanted.
This was everything about the magical game that will (hopefully) be in our hands sooner than we expected. So, good luck with preparing your PC with the system requirements that we mentioned.