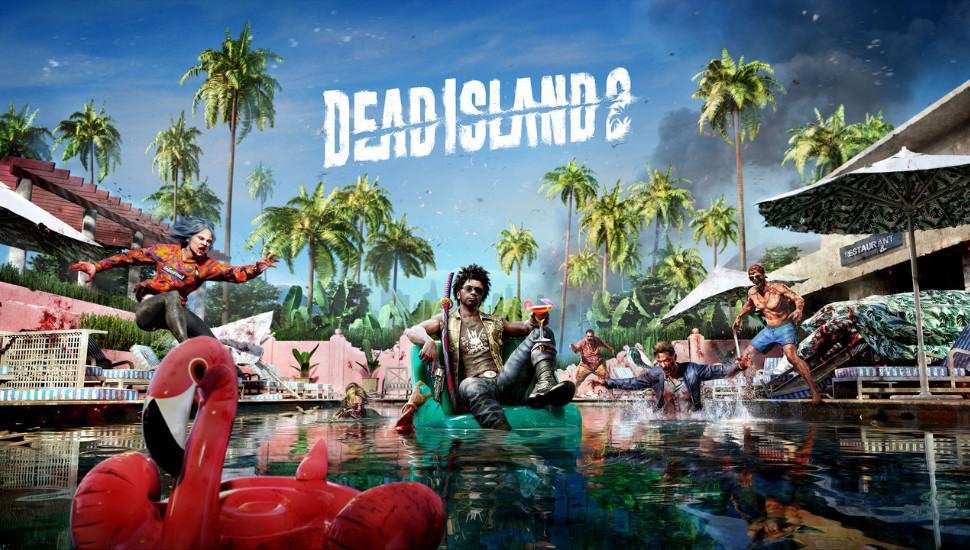 Dead Island 2 is one of the most awaited games of the coming year, 2023. If you are into fighting and some hardcore action, then this is the game you should have your eyes on.
Unfortunately, the game has been in and out of the news because it speculated whether or not the game is being developed.
But, now that the game is near its release, developer and publisher Dambuster Studios, along with Deep Silver, has gotten on track for the release. 
Dead Island 2 was supposed to release as one of the biggest Xbox Series X and PlayStation 5 games in the February of 2023, but now, its release is delayed until April, 28th, 2021.
But that is not putting a damper on our spirits because we are super excited to explore the gory and zombie-driven depiction of Los Angeles. 
The game won't only release for Xbox Series X or PlayStation 5, but it will also come out for PC (via Epic Games), PlayStation 4, and Xbox One. So, you can enjoy it when it releases if you have any of these platforms with you.
Now, you must already know that the first ever Dead Island came out more than a decade ago, and if you played that game, then you will be thinking about what Dead Island 2 will look like and whether it will do justice to its first installment.
Well, let me tell you that you will get the same slash energy, action, and ability to explore just like you experienced back in 2011. 
You will get to fight off zombies in this new, amazingly brilliant yet gory game that is also one of the best ones when it comes to combat.
You will get to explore the city's most iconic areas, including Beverly Hills, Venice Beach, and suburbia. Los Angeles has become a battleground for this co-op game. So, get ready to dive into gore-drenched LA.
And the best part of this is that you can play the game in cross-platform. So to kill zombies, you can team up with your buddies and slash them for good. 
But, to enjoy the game to its fullest, you will have to ensure that your PC is ready to run this game when it comes out in April 2023.
For that, you should know the Dead Island 2 system requirements, and that is what we are going to discuss next.
Dead Island 2 Minimum System Requirements
With minimum system requirements, you can run the game on a PC. However, the game will be less fun with minimum system requirements than it will be with recommended and ultra 4k ones.
These requirements are the least ones that you need to have if you want to run the game without a headache. Here are the minimum system requirements to play Dead Island 2.
OS: Windows 8 64-bit
CPU: AMD Ryzen 5 2600x or Intel Core i7 8700K
GPU: AMD Radeon RX 580 8GB or NVIDIA GeForce GTX 1070
V-RAM: 8GB
RAM: 8GB
Pixel Shader: 5.1
Direct X 11
If your PC has these requirements fulfilled, then you will be able to play the game on your own or with your pals easily. 
Dead Island 2 Recommended System Requirements
The recommended requirements for playing Dead Island 2 come straight from the developers of the game, and if you want to enjoy the game to its fullest, then you update your system with these requirements.
Here are the recommended requirements from Deep Silver.
OS: Windows 10 64-bit
CPU: AMD Ryzen 5 5600x or Intel Core i5-12600K
GPU: Radeon RX 6700 XT or Nvidia GeForce RTX 2070
V-RAM: 8GB
RAM: 16GB
Pixel Shader: 5.1
Direct X 12
There are still a few months left before the game comes out, so you have time to ensure that your system fulfills all these system requirements before the game comes out and before you decide to get the game for yourself.
Final Verdict:
Now that you know pretty much everything about this game, we are going to sign off by saying that until the game comes out, we can watch its promos and trailers to curb our curiosity about the game. And we can also prepare our systems and ourselves for playing it. 
I think, for me, the perfect way to shoot out some zombies' brains will be by playing with my friends to enjoy more. 
More related articles: