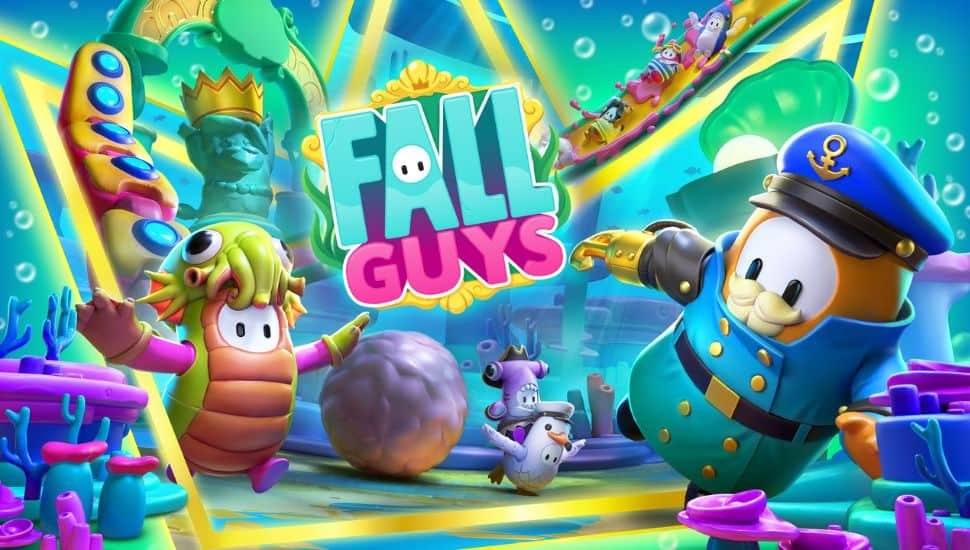 Games like Fall Guys are gone wild because of the free-to-play on almost all gaming platforms. If you are feeling stressed and want to play something that can make your mode go wow, then Fall Guys is your go-to game.
The game is very fun to play an unforeseen game where players are loading up into the matches and taking control of the huge multiple game sets arenas to fight to the end to claim the mighty winner crown.
The wobbling bean characters are making the game very thrilling for every type of player yes, I am playing the game since it launched, and believe me, it's really fun to play and especially if you are playing with your friends.
In this guide, I'm going into more detail to unleash the information regarding whether you can play Fall Guys via crossplay or not. If there is a cross-platform feature available, then how can you invite your friends to play with you in these highly competitive wobble characters fun to play goals?
Is Fall Guys Cross-Platform?
Fall Guys is available on almost every gaming console, like PlayStation 5, PlayStation 4, Xbox Series X/S, and Nintendo Switch. But the question to this query remains the same, which is whether the game allows the players to play via crossplay or cross-platform or not.
Fall Guys does support crossplay, and yes, you can play with your friends regardless of any gaming console. You can dive into the 100 players into a large open arena and compete with each other for weapons and resources.
Since you know many other battle royale games are available in the market for most of the platforms, they just typically support invaluable cross-progression features, while the case of being invaluable is not here for the Fall Guys as the game significantly expanded its cross-progression functionality between major gaming consoles.
Mediatonic, the developer of Fall Guys: Ultimate Knockout, announced after the mid-season update for season 6 that now you can play with your friends easily, and you can make the parties in any of the applicable playlists available in Fall Guys whether you are playing Duos to squads.
Not only this, I've covered all the basics as well so you guys can know how to set up the account so your friends can join you in the lobbies and how you can play with them below.
How to Play Fall Guys With Your Friends
Crossplay is enabled for Fall Guys by default. But first things first, all players have to ensure that they have added their buddies to their Epic Games Friends List.
So, if you are new to Fall Guys, then you may need to create an account for the first account, or if you already have an Epic Games account, then you simply need to log in to the account to load it up.
Below are the basics you need to cover to set up the crossplay with your friends:
Make sure that the crossplay is enabled in case you might have turned it off before. So it's time to check this first.
Open up the Main Menu option and go to the "Settings" tab, where you will see an "Options" setting.
Under the "Gameplay" options, you need to turn on the "Cross-Platform Matchmaking" to "On (recommended)" and now select "Save" to save the settings.
Now it's time to add friends to your Epic Games account.
After you have logged in to your account, or you may have created one, it's time to add your friends. For this, hit the button to "Open Party"

PlayStation 4 or 5: Touchpad
Xbox One or Series: View button
Nintendo Switch: Minus button
For PC: Shift + F3

Now that you have opened the party, it's time to invite someone to your lobby. By clicking on the invite button, it will open the Epic Games friends list in front of you instead of your platform friend list, so don't get confused there.
Search for the player name in the Epic Games friends list if your friend is not already in your list, and then hit "Add Friend" when you find the name of your friend.
Once you have added your friends, it's time to hit the invite button and wait for them to join you so you can start playing right after the lobby got full with your friends.
I hope you have followed every step until yet. So, get out there and win the mighty crown with your friends by contesting against the hardcore players globally.
Furthermore, you can follow this official guide as well from the developers of this game right on their website.
Fall Guy's Cross-Progression Explained
The cross-progression is Fall Guys: UItimate Knockout bound up with your Epic Games account. Any kind of item that you unlocked will get right into your Epic account.
More to this, whether you are progressing by winning the games, your stats and unlockables are all tied up to your account as well.
There is no rocket science to this, and you can easily track your progress throughout the game right by following your Epic Games account, which you have already signed up for right while adding your friends for the very first time.
Fall Guys: Ultimate Knockout is a very interesting game, and the gaming industry just went wild right after the release of this game, as the game was free to play for all gaming platforms.
But, playing with your friends is still making a huge difference to the fun level of this game and thus produces a more enjoyable environment that you can have while playing with your friends.
Suggested reads: